I seem to be in scrap funk.... I just dont seem to be very creative these days and feel that all my layouts look the same... I dont know what it is but I having a hard time scrapping. Regardless I wanted to enter a layout for Polkdot Door Designs..... I made both of these layouts for the Polkadot Door Challenge.... You have until today to enter and you were suppose to be inspired by the following
Here is mine....
Next I created a layout as part of my DT work for Design Dollies Challenge... This week we have a sketch challenge for you in the dollhouse.... This is the sketch that you need to use and here is my take on it.... Head on over to enter your own layout!!!!!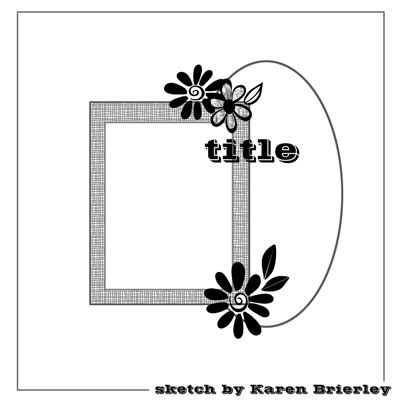 The fun part of both these layouts is that I made the flowers out of my daughter's paintings... I also cut out a couple of the flags for the banner in the first layout... Karianne was really excited to see her painting turned into flowers....